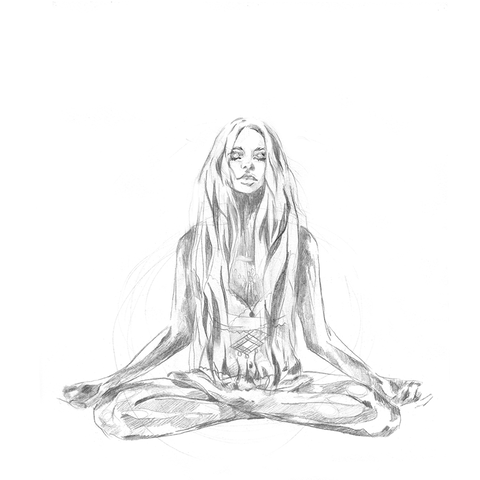 Many studies have repeatedly demonstrated the positive effects of mindfulness meditation on the amygdala. The amygdala is responsible for the processing of emotional responses such as anxiety, fear and stress.
A majority of us tend to live in a hyper - drive, stress state due to the busy lives we lead. This cortisol dominant tendency can be detrimental to our health leading to chronic adrenal fatigue, hypertension and depression to name a few.  It's therefore important we find strategies to counteract the stress place upon us.
.
.
In a study by Taren et al (2015) it was shown that following a 3-day mindfulness training intervention, reduced right side amygdala connectivity (responsible for stress response). This indicates that mindfulness meditation could promote neuroplastic changes and reduce stress levels.
.
.
Simarly in a randomized control study by Armani et al (2018) it was found that an 8 week meditation intervention had a remarkable improvement on glycemic control and wellbeing on patients with type II Diabetes.
.
.
Mindfulness meditation isn't just hippy dippy stuff, there's hard evidence to back it up!
.
.
Reference:
https://www.ncbi.nlm.nih.gov/pubmed/29984258
https://www.ncbi.nlm.nih.gov/pubmed/23125828
https://www.ncbi.nlm.nih.gov/pubmed/26048176
https://www.ncbi.nlm.nih.gov/pubmed/29990584
Please reload
I'm busy working on my blog posts. Watch this space!
Please reload